A Time for Rapid Transformation: 5 Consumer Healthcare Expectations
With the ease of shopping on Amazon and proliferation of curbside, delivery, and pickup options, consumers want options, the best deal, and fastest delivery/pickup.
With modern digital transformation, it's no surprise that consumers want and expect the same for their healthcare. Several key trends are shaping this:
Consumer buying behaviors being influenced by retail experiences
New market entrants setting new standards for consumer-friendly experiences
Increasing availability of data sources and maturing interoperability standards facilitating line of sight
Growing participation in Medicare Advantage, Medicaid, and individual marketplaces
Customers are starting to exert their power
Customers expect to be treated the same way they are accustomed to in their daily interactions with retailers. American health consumers primarily value these 5 categories:
Convenience
Quality
Support
Personalization
Communication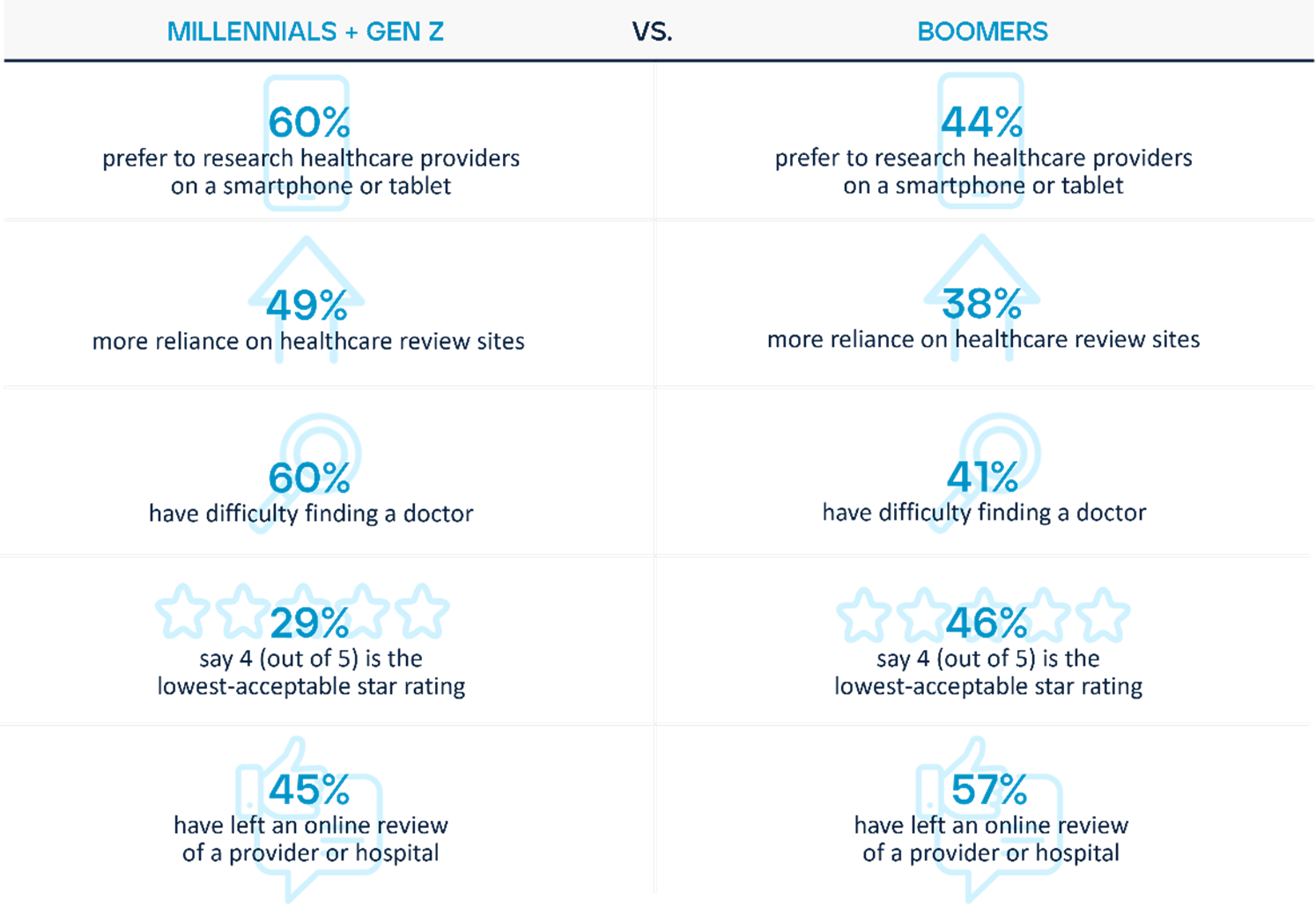 Source: Healthcare Consumer Experience Trends 2021 | Press Ganey
Becoming a digital payer
With modern digital transformation solutions in place, health plans are leading the way to a more connected, consumer-centric healthcare marketplace. Digital health payers turn to technology to help:
Improve end-user and member centricity
Achieve higher levels of quality
Increase transparency
Advance customer service
Reduce transaction costs
Click here to read The Digital Payer Journey to Achieve a Coherent Individual Healthcare Experience white paper.