KLAS Emerging Solution Spotlight on Source
The KLAS Emerging Solutions Spotlight on Source separates fact from fiction by conducting in-depth interviews with Source customers to understand their use of the platform, expectations and outcomes.
"Respondents are satisfied with the Source product, with all customers highlighting the biweekly updates around pricing guidelines and the first-time and real-time claims processing. HealthEdge is seen as responsive, and respondents say the vendor listens to customer needs and is willing to adapt." – KLAS Emerging Spotlight Report, 2023
Key Performance Indicators
Source achieved top marks in all Key Performance Indicators including:
√ Supports integration goals
√ Product has need functionality
√ Executive involvement
√ Likely to recommend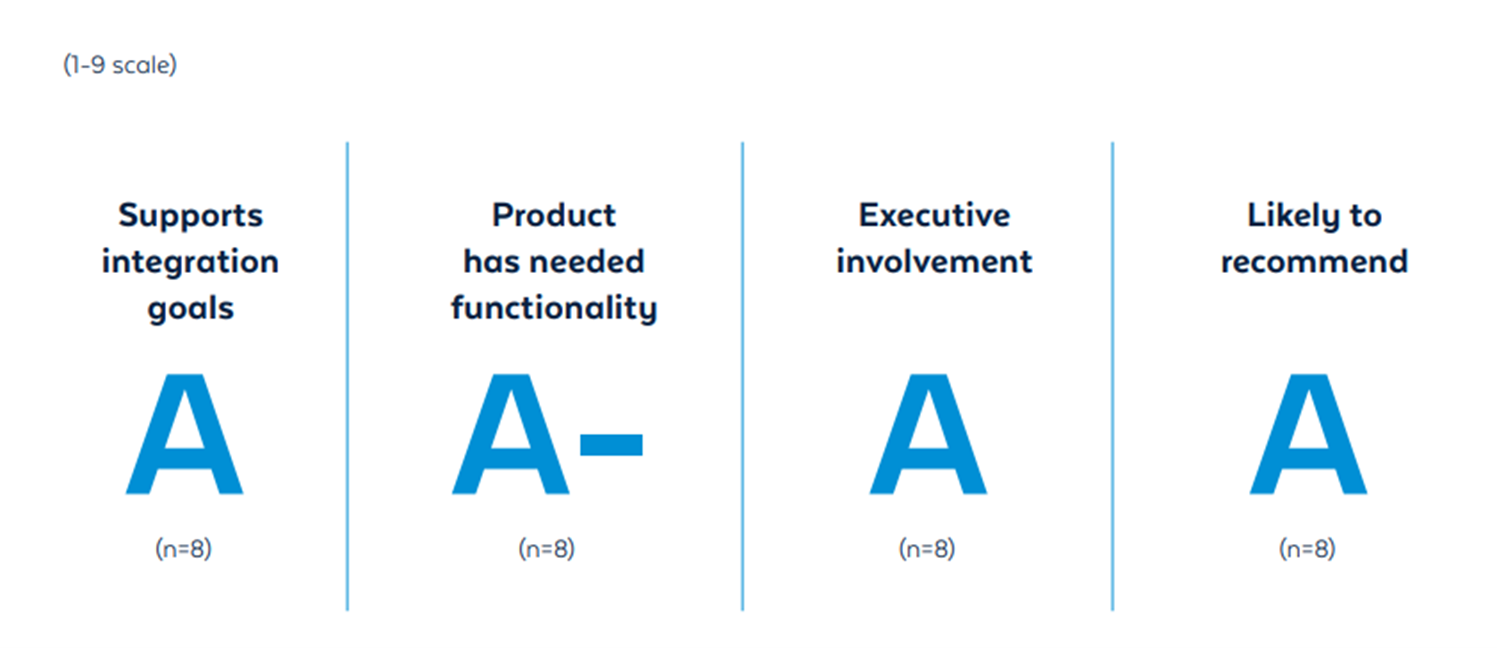 Expected Outcomes
The report shows Source delivers on customers' expected outcomes, including:
√ Automated workflows
√ More savings because of increased edits
√ Real-time processing
√ Reduction in agreement volume
√ Single source of truth for editing
Customer Comments
"I think that HealthEdge's system is a viable longterm solution due to the cooperation that we have with the vendor in regard to new things that we may need. I see the system as a definite solution for us." – Director

"What sets HealthEdge apart from other vendors is the capability to look up the Medicare rates in the system. I love that capability. If we have, for example, a provider that says that we didn't price a claim correctly, we love the way that the audit tool can go in and look at the claim." – Director

"The vendor is very good at listening to what we need, and their view of things has always been that if we need something, their other clients probably need it also. . . . HealthEdge is usually pretty good about trying to get our needs on the road map." – Director

"The vendor does biweekly system updates. Before we had the HealthEdge tool, we only made updates to pricing once a year. HealthEdge does updates on major changes. But our claims are going through real-time processing." – Manager
Source's biggest differentiator?
As an interoperable, cloud-based platform built from the ground up, Source is designed to deliver rich pricing and editing content libraries while enabling our clients to address root-cause issues. With true transparency and control over their payment integrity operations, healthcare payers can finally unlock the ability to pay claims accurately, quickly, and comprehensively the first time. Unique capabilities like Retroactive Change Manager and Monitor Mode equip network management, claims operation, and cost containment teams with real-time data, thus helping to remove internal silos and enable enterprise payment integrity transformation. Learn more here.